For continuous color and solid beauty, choose pre-finished wood flooring options.
When it comes to flooring choices, one of the most universally loved is hardwood flooring. No matter what part of the country you are in, people will choose time and time again to pay a bit more for a home or even a business property that comes with beautiful and natural hardwood flooring, including in the Kernersville, North Carolina area. If you are looking to upgrade your existing home or are choosing flooring options for a new build, here at Walk About Flooring, we have a variety of hardwood flooring choices that can work for your property, including pre-finished wood flooring.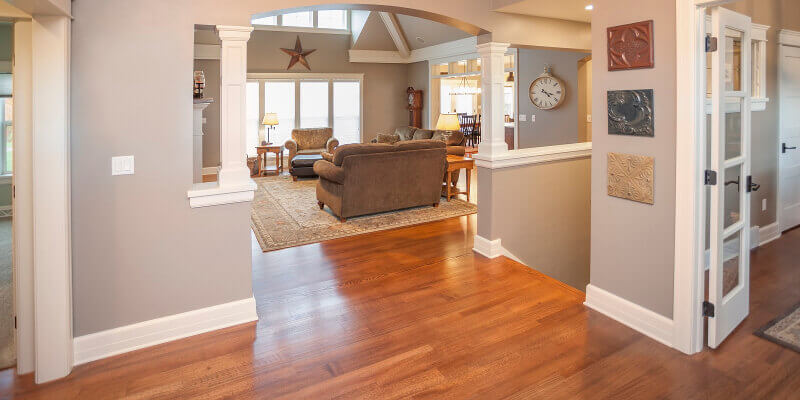 One of the many advantages of pre-finished wood is that labor costs can be reduced since the stain and hardening agents are applied in the factory rather than in place. Because of this, stain continuity and integrity are more streamlined, providing an overall, cleaner and more attractive finished product. Choosing pre-finished wood flooring also comes with the advantage of easier installation, which makes it perfect for those who are looking to do a remodel and would like a durable and attractive hardwood flooring option without needing to wait for stain and varnish to cure.
At Walk About Flooring, we have a variety of pre-finished wood flooring options in a variety of brands, thicknesses, widths, styles, stains and types of wood. We know that when you come to us at Walk About Flooring to look at hardwood flooring, you will be pleased at the variety of pre-finished options that we have. Come and visit us today to learn more about the flooring options we have for you.