When you need quality hardwood flooring options, our team can help!
Hardwood flooring has become an increasingly popular selection for many homeowners. As an option that is both durable and stylish, it is clear why hardwood flooring has become a common choice for many in Kernersville, North Carolina. At Walk About Flooring, we are the team to call when you need the best flooring products and services for your home.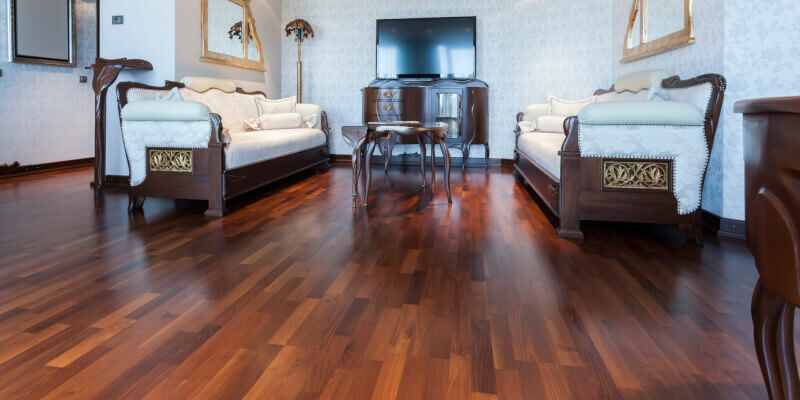 New technology and manufacturing have produced an incredible number of hardwood flooring options to fit every style and budget. We are happy to provide these excellent flooring options to our customers in Kernersville, and we also offer great hardwood flooring refinishing and repair services. Each of our customers has different needs and different style preferences, and our team is dedicated to ensuring you find the hardwood flooring that is functional, durable, and stylish.
At Walk About Flooring, we care about more than just offering quality hardwood flooring products. We also believe that each customer we work with deserves one-on-one, personalized services, so you feel confident and comfortable with your flooring decisions. We are focused on the complete satisfaction of our customers– not on just selling products. When you work with us, you can expect the best flooring options and help from a friendly, professional team.
When you need to find quality hardwood flooring from a company you can trust, make Walk About Flooring your first stop. We will work hard to make sure you get the beautiful floors you want in your home quickly and efficiently. Contact us today with any questions or concerns you have about hardwood flooring!
Hardwood Flooring FAQs for You!
Hardwood flooring is a type of flooring that is very popular and almost universally loved. Whether you currently have hardwood flooring or are looking at having it installed, there are many questions that arise when considering this type of flooring. Here at Walk About Flooring, we work with various types of flooring all the time, and we would love to address some of the frequently asked questions that we receive regarding hardwood flooring.
What type of hardwood flooring is best?
Woods are graded on a special hardness scale known as the Janka Hardness Scale. The woods that have a higher number on this scale, such as cherry or walnut, are going to be more resistant to dents and scratches.
When can I install my hardwood floors?
Hardwood floors need to acclimate to your home for 2-3 days before installation.
Do hardwood floors really need to be acclimated?
Yes. Acclimation allows your hardwood floors to reach a comfortable level and prevents issues with buckling, cupping or gaps after installation.
How do you clean hardwood floors?
A regular routine of sweeping and damp mopping is best. Lots of water or standard mopping practices should be avoided. Look for cleaners that are specific to hardwood floors.
How do you calculate materials when ordering?
Generally, we recommend that clients calculate the square footage of the space and then add 8-10%. This ensures enough materials after making cuts for installation.
Why are some pieces in the same box a different color?
Wood flooring is a natural product and therefore will not all be uniform in coloring. We recommend that you lay your wood flooring on the ground before installation to get a rough idea of how to blend in any color variations.
Similar Services We Offer: